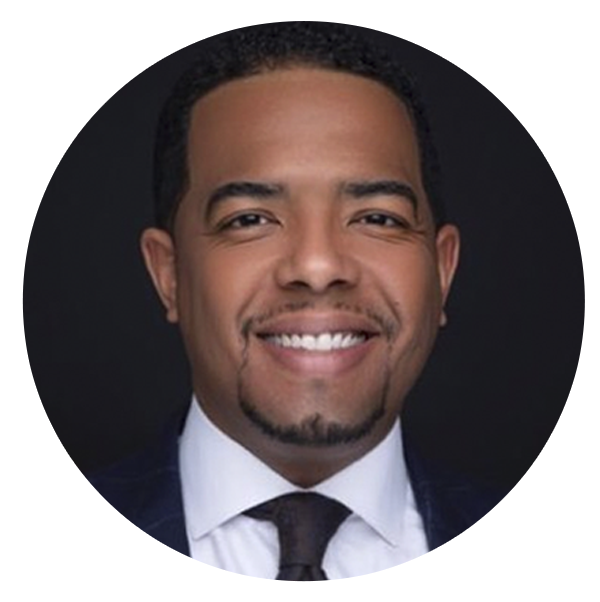 Reverend Reginald Lee Bachus is a kid from Kansas trying to serve the Lord and be a living example that prayer can make the difference in every situation.
Rev. Bachus is a third-generation Baptist preacher from Kansas City, Kansas. After graduating high school with honors and a letter athlete, Bachus attended Prairie View A&M University and earned a degree in Electrical Engineering. In 2003, after hearing the voice of God, Reggie yielded to the call of Christ to preach the Gospel. After graduation from Prairie View in 2006 and under the guidance of Rev. Dr. Michael P. Williams, Rev. Bachus entered Yale Divinity School, where he went on to serve in numerous leadership capacities and congregations across the tri-state area.
Following graduation in 2009, Rev. Bachus again heard the voice of God while reading scripture and moved to Chicago to join his father, Rev. Dr. Reginald E. Bachus, at the Friendship Baptist Church. During this time, he was the architect of Austin Coming Together (ACT), a collective impact initiative for social change made up of 80 organizations on Chicago's Westside. In 2010, ACT launched a ten-year plan for community change that is still in operation, and an independent organization with a budget in excess of $1M. While in Chicago, Rev. Bachus also began his community organizing career and hosted a city-wide television show teaching Bible Study.
In 2011, Rev. Bachus stepped into the role of Senior Pastor at Mt. Ollie Baptist Church in Brooklyn, NY. In four years, with the help of the Lord, he led Mt. Ollie in tripling its membership, adding an additional worship service, establishing programs to assist local youth, and creating community impact through weekly street ministry on high crime corners in Brownsville. He also helped to organize a movement for the local church members, many of whom resided in NYCHA public housing, to get long overdue repairs.
In 2015, after much prayer and confirmation from a dream, Rev. Bachus accepted the invitation to serve as Associate Pastor of the globally recognized institution, The Abyssinian Baptist Church in Harlem, NY. Within six months of arrival, Rev. Bachus assumed the additional role of CEO of the Abyssinian Development Corporation (ADC). At the time, ADC was $40M in debt and in severe distress, but with the guidance of God, and the steady innovative leadership of Rev. Bachus, ADC was stabilized, profitable and back on the path of advancing its 30-year mission of faith-based community development, which historically included over 1M sq. ft. of real estate development and $1B of economic stimulus in Harlem and beyond.
In 2018, having completed the objectives of his assignment, Rev. Bachus resigned from ADC to attend law school on a full scholarship to Hofstra Law School. Throughout Bachus' biblical, historical, business and social experiences and research, he uncovered a common thread running throughout that kept systems in place, the law. He sees law as an important skill set and advocacy tool in the fight to advance the Kingdom of God.
In 2019, the 400 Foundation began organizing congregations across New York State, and lobbying at the local and state level on behalf of the needs of Black people, black churches, black businesses, and underserved communities. The 400 Foundation is credited with significant legislative wins for the advancement of Black people in New York City and State. The 400 Foundation also has a workforce development arm that has already employed hundreds of men and women throughout COVID and produced over $1M meals for New Yorkers. The 400 Foundation, Inc. was named and birthed to memorialize the 400th Anniversary of Slavery as a political and economic system in North America.
Rev. Bachus is uniquely gifted with a diverse skill set and experience and has the ability to authentically reach and galvanize diverse audiences to get things done for the Kingdom of God and betterment of the world! Rev. Bachus is not a perfect person and does not pretend to be, but tells anyone, "with Jesus I'm a whole lot closer to who I will be. I'm trying to do my part everyday while trusting God to do the rest!"